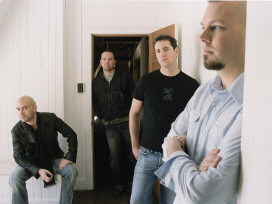 Thank yous:

*To Chad Taylor for being the inspiration for this site and for giving your all at every Live show!

*To my brother Erik for being The Stomping Ground Technical Director. This site wouldn't look half as good without him.

*To Neila, my web partner, for coming up with the idea of making websites and for helping me out with the site whenever I need it.

*To Bob for helping me out with the Gear section.

*And to all the fans who have contributed pictures and other wonderful things to this site. This site is made for you the fans!
*The Intro to this site was created by a fellow Live fan Manuela ("Maninu") from Germany.
*The beautiful guitar art used on this site comes from Guitar-Art.

About the Stomping Ground Webmistress:
My name is Kirsten, I am 25-years-old from Miami, FL, and I have been a Live fan for over 8 years, since shortly after the release of Throwing Copper. However it wasn't until seeing them in concert for the first time in the Summer of 1995 that I became a devoted fan. Nothing brings me the kind of joy and excitement as a Live concert does, and nothing can cure a blue mood like listening to The Distance to Here. Feel free to email me with comments, suggestions or complaints for this site!
Disclaimer: I am not a personal friend of Chad Taylor's. I do not pretend to know everything about him. I am simply a hardcore fan who is devoting some time to create something for a beautiful guitarist and man.