Here you will find the story of Live with an emphasis on Chad Taylor. I'm sure to add more as I learn more. If I have any incorrect information that you are aware of, please email me.
Chad David Taylor
Date of Birth: November 24, 1970
Place of Birth: Owings Mills, Maryland
Chad has known his bandmate Ed Kowalczyk since their Kindergarten days in York, PA. Chad would later meet his other bandmates Patrick Dahlheimer and Chad Gracey at Edgar Fahs Smith Middle School in the sixth grade. It wasn't until 1985, when the boys were in the 8th grade, that Patrick, Taylor, and Gracey would get together for a talent show, and win the first prize of $20. Ed would soon after join the boys to form Public Affection, and the band flourished in high school.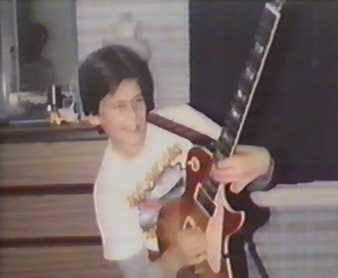 One of their main inspirations in high school was their music teacher Don Carn. In old interviews, Chad said that he learned music theory on the piano with Mr. Carn, hoping that it will help him with the band. Chad also played trumpet and belonged to the high school jazz band, The Seranaders. The band also credits Chad's father David Taylor as being their biggest supporter from day one, driving them to gigs and always believing that they would be successful. Mr. Taylor gave Chad his first guitar when he was 10-years-old, a 1970 Les Paul Standard, because it was made the year Chad was born.
The last two years of high school, the boys focused intensely on the band. Taylor and Ed would sit in the back of the classroom planning out what their stage and tour bus would look like. They wrote a large number of original songs and played numerous gigs in the area. When they were ready to make their first album, they sold bonds and raised $5,000 to finance it. The day of their high school graduation, The Death of a Dictionary was ready for release, and they skipped graduation celebrations to drive to the Poconos, P.A. and pick up their new tapes. It was always assumed that the boys would head off to college, but they decided against it, and wanted to focus all their time and energy into the band.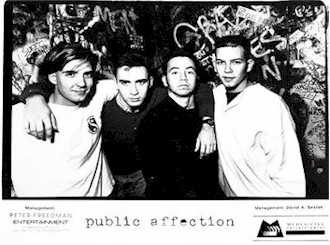 Chad himself has played such an integral part in making this band what it is today, not just because of his talent for writing and playing music. For example, in the early days, Chad basically functioned as the band's manager. According to an interview in the York Sunday News in 1989, Chad met producer Benjy King, who would later produce their first album The Death of a Dictionary. Chad also encouraged the band to later change their name to Live. As the story goes, the boys put different possible names into a hat, somebody drew the name Live, and they decided to sleep on it. Chad then had a dream of Matt Gracey (Chad Gracey's cousin and guitar tech) wearing a Live hat. He called Ed and told him about the dream. Ed was not too sure about the name, but Chad was confident, and so the band agreed with him.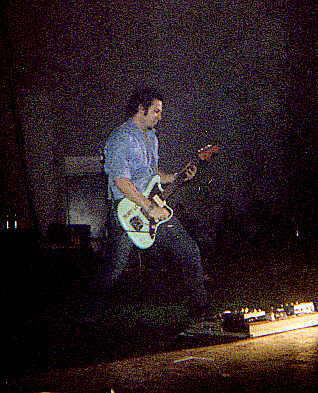 Chad has a particular liking for used and vintage guitars. Chad's favorite guitar is a green 1960 Fender Jazzmaster named Ruby Lou. Ruby Lou was mysteriously stolen in Florida in October 1999 and reappeared in November 2001. During Live's famous MTV Unplugged performance, Chad was playing an early 50's Martin guitar previously owned by Bob Dylan.
Chad is a self-taught guitar player. Although he studied some music theory in high school, it has been of little use to him. Chad plays not based on theory but on emotion:
Emotion, first and foremost, is everything in music. Because I'm a very primitive player, I search very hard for the right combination of notes to express that yearning feeling that's inside me when I'm writing a song. I've always thought that my greatest skill or attribute as a guitarist was my not knowing how to 'correctly' play the thing. That's where any unique voicing and sound comes from. - from Maximum Guitar, September 1997.

Using this method, Chad has created unique guitar sounds as heard in The Dam at Otter Creek and Lakini's Juice. Chad's style is primarily influenced by blues music, and he often mentions Neil Young as his guitar idol. For more information on Chad's style and influences, check out his many interviews in the Media section. Chad also has a talent for producing not only his own music but other bands as well, as he produced a band called Solution a.d. in the mid-1990's and recently produced an album for local Pennsylvania band Falcon Jones.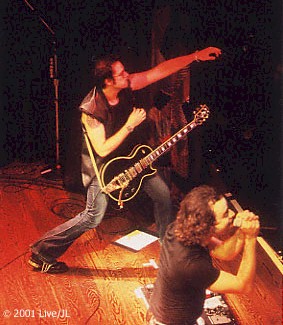 Chad's energy on stage makes him so entertaining to watch. However, this has come at a price. Chad has lost the super-scapular muscle group in his left shoulder from repeatedly lifting his shoulder when he plays. Chad received physical therapy and acupuncture, which reportedly has taken the pain away, hopefully for good. But 6 albums and nearly 20 years later, Chad continues to perform music that stirs the emotions and keeps us begging for more.