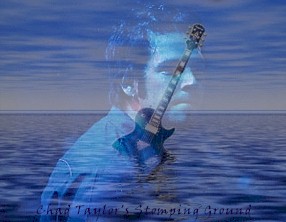 Here are links to some sites related to Chad Taylor, Guitars and +LiVE+.

Guitar Tabs:

Throwing Copper - You can find guitar tabs for nearly every Live song by Patrick Johnston. There are 2 pages, the second has tabs that are redone to perfection! Very impressive!
Guitar Tab Universe - Here is a list of available Live guitar and some bass tabs from this site.
---
Some cool places on the internet related to Vintage Guitars and Guitar Buying/Collecting:

*VintageGuitars.net
*Lots of information about Buying and Selling Vintage Guitars.
*Then you can actually buy or sell a guitar at guitarsales.com!
*View guitar collections of some Rock Stars.
*Have a guitar collection you want to show off? Go to Collectguitars.com.
*Rob Wesley Guitar Collection
*Official Fender Site
*Official Gibson Site
*Official Takamine Site (Ed K. is mentioned in their Artists section)
*Official Dobro Site
| | |
| --- | --- |
| | Friends of Live, the Official Live website. |
| | Only website dedicated to Adam Erick and the Weight. |
| | |
| --- | --- |
| | A site dedicated to Ed Kowalczyk. |
| | A great Live resource. I especially like the mailing list and the new discussion board. |
| | An awesome site dedicated to Live's bassist. |
| | A lot of information on Live's drummer. It is currently not up to date, but still has a lot of great stuff. |
| | |
| --- | --- |
| | A great place to get mp3 and video downloads! |
| | A really nice comprehensive Live page with basically everything! |
| | A web ring with loads of Live sites. |
| | In a word, whoa! I wish I had discovered this site sooner. |
| | |
| --- | --- |
| | A Live site where you can find cool winamp skins and wallpapers and other great stuff. |
| | A place to talk about Live's frontman Ed K. |
| | |
| --- | --- |
| | Two amazing places to find a whole bunch of old audio and video downloads |